A Matter of Balance is an award-winning program designed for older adults to manage falls and increase activity levels. Two trained coaches guide participants through learning and activities that emphasize strategies to reduce fear of falling and increase activity levels among older adults. Participants show improved balance, flexibility and strength while viewing falls as controllable.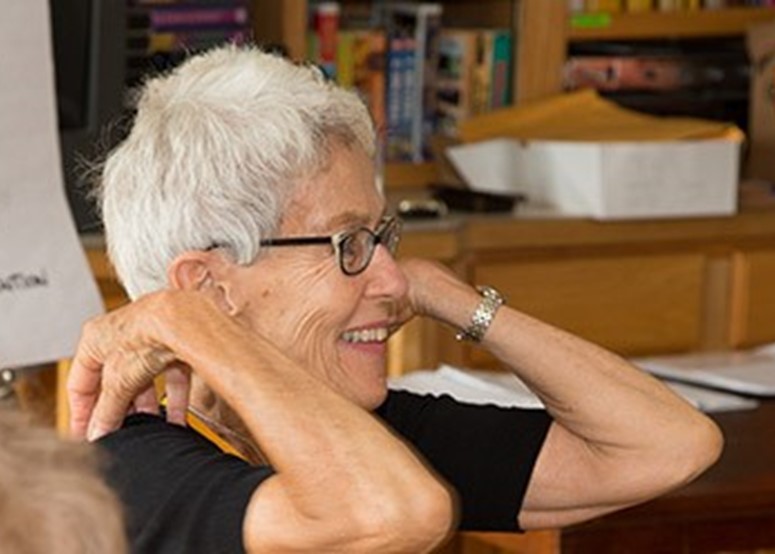 About the class
Length and timeframe of a workshop:
In person workshops meet once OR twice a week for eight, 2-hour sessions
Virtual workshops meet for nine sessions; the first session is to provide instruction on how to utilize a virtual platform
Activities included in workshop sessions:
Group discussion and problem-solving
Skill building and assertiveness training
Sharing practical solutions
Learning to change negative thinking to positive thinking
Workshops include an exercise component, beginning during the third session, which takes about 30 minutes to complete. 
"This program provided me with detailed knowledge, resources and gave me confidence in my recovery from a recent serious fall. I continue to do the recommended exercises three times a week."
Louise
Benefits of the class
Participants gain confidence by learning to:
View falls and fear of falling as controllable
Set realistic goals for increasing activity
Make changes to reduce fall risks at home
Exercise to increase strength and balance
Who should take the class
Classes are for anyone:
Concerned about falls or has fallen in the past
Interested in improving balance, flexibility and strength
Who has restricted activities due to concerns related to falls
Spouses, significant others, family members and friends are welcome to join!
All IL Pathways to Health Classes
Prevent Falls
Take Charge - Live Well
Caregiver Support