Chronic Pain Self-Management is a group class designed to help participants live a healthy life with chronic pain by managing their symptoms. This program teaches new strategies that will give participants the confidence, motivation, and skills needed to manage living with chronic pain. Classes are highly participative, where mutual support and success build the participants' confidence in their ability to manage their health and maintain active and fulfilling lives.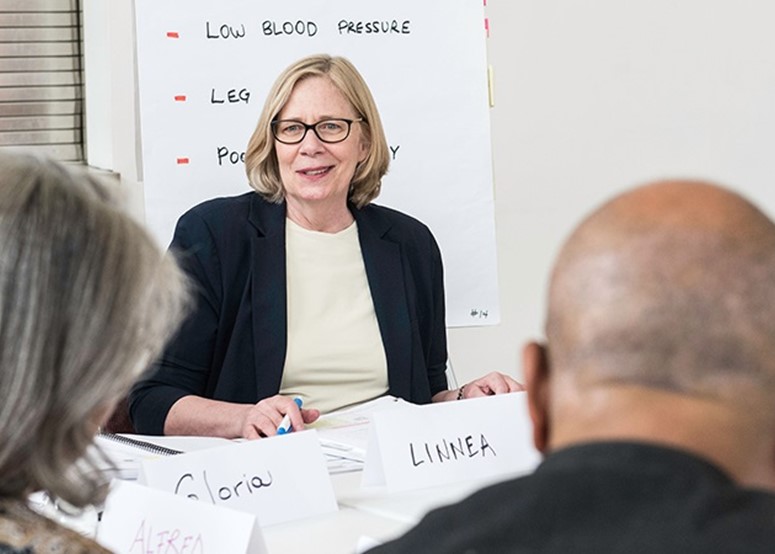 About the class
Length and timeframe of a workshop:
6 weekly, 2.5-hour session
Topics include:
Medication Management
Nutrition
Pain Management
Physical Activity
Benefits of the class
Less pain
Less depression
Less dependency
Increased self-efficacy
Improved role behaviors and life satisfaction
Who should take the class
Adults, 18 years and older, living with chronic pain.
All IL Pathways to Health Classes
Prevent Falls
Take Charge - Live Well
Caregiver Support