Workplace Take Charge of Your Health is an interactive workshop for employed people living with one or more physical or mental health chronic conditions such as arthritis, diabetes, heart disease, depression, etc. Participants learn the skills to manage their conditions on a day to day basis: balancing work and home life, exercise, healthy eating, symptom management (pain, fatigue, sleep, shortness of breath, stress and depression), weight loss, and communication skills.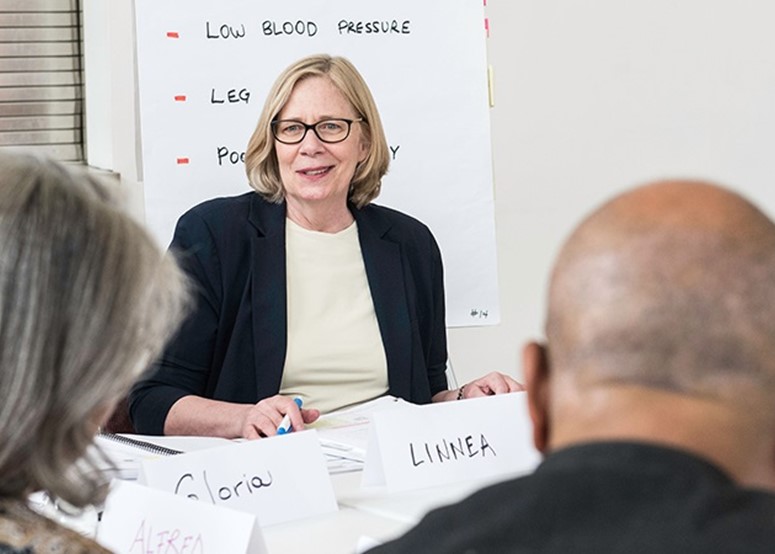 About the class
Length and timeframe of a workshop:
2 weekly 1-hour sessions delivered over 6 weeks
Topics include:
Chronic Disease
Medication Management
Nutrition
Pain Management
Physical Activity
Benefits of the class
Increase productivity
Decrease absenteeism
Reduce healthcare costs
Improve overall health and well-being
Improved exercise and eating behaviors
Reduced fatigue
Who should take the class
Working adults living with one or more chronic conditions.
All IL Pathways to Health Classes
Prevent Falls
Take Charge - Live Well
Caregiver Support